So glad you stopped by! I hope you'll find some goodies here that will help you manage your bunco group. I've put together some things I find fun or useful in my Bunco group and thought you might like.
I have found that when a bunco group (or any group) can stay organized it has a better chance of staying together. That's why I've always kept my bunco group's dates & places calendar up to date so everyone knows who's hosting, etc. Grab the goodies on this page and you'll be on your way to having a successful Bunco Group for many years to come!
As you check out the offerings on this page, if you come across something you think I need to add please don't hesitate to drop me a line in the Contact Us form. I'm always open to suggestions!
All of the items on this page will require a pdf reader. I recommend Adobe Reader. If you need to download it click here.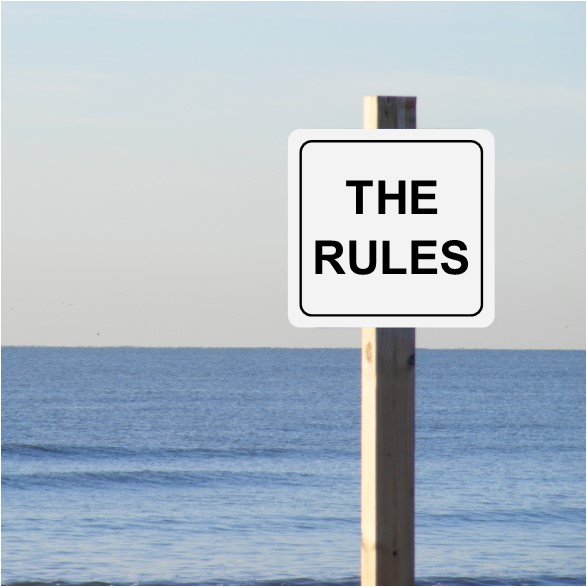 Bunco Rules (one of many versions)
Are you looking for some Bunco Rules and Guidelines? Here are the Bunco Rules my group plays with…including some rule variations so you can come up with what you think will work for your group!
These rules are super simple (that's why we picked them)! I hope this helps you when you're setting up your Bunco Group…or just giving it a makeover!
Conversation Starter Cards
Grab these Conversation Starter Cards to spark some interesting conversations at Bunco!
There are 4 pages of cards for a total of 36. Just print them out and cut along the lines.
What a nice way to get to know your friends a little better!
Bunco Roster & Sub List
This handy tool will help you keep track of all the info for all your members. Plus you can create a sub-list to make getting a sub easier.
Best of all, the Bunco Roster & Sub List is editable so you can put everyone's info together and share it with your group!
Bunco Party To Do List
I know hosting (any get together) can be overwhelming and that's what prompted me to put together a handy to-do list to help you get ready to host a killer Bunco party!
Writing up a to-do list is commonplace for me…I'm a bit of an organization freak. lol So, I'm passing along a little of my organization in hopes it'll ease some of the stress of hosting.
So, if you're looking for a helping hand on what needs to get done and when you need to do it check out this Bunco Party To Do List. Just click the button below to download.
Help is on the way!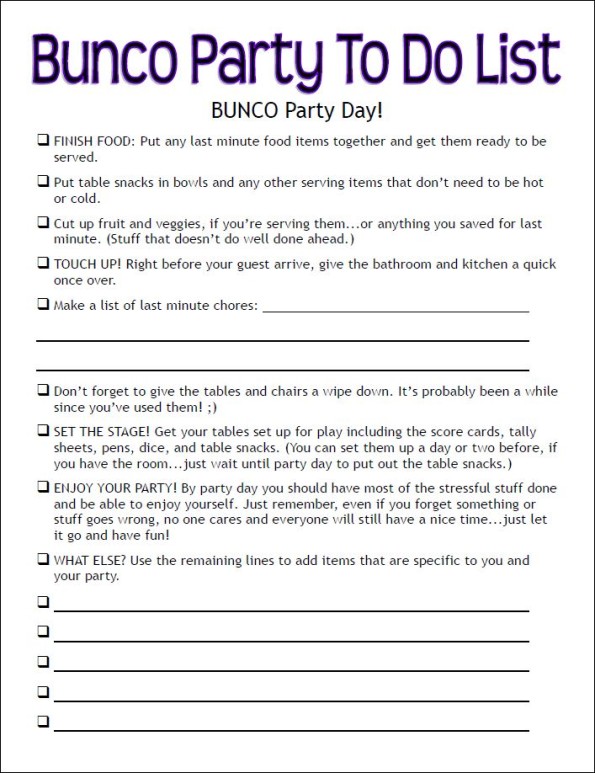 Bunco Winner's Certificate
Celebrate the Winners at your Bunco party with a cool, VERY editable Bunco Winner's Certificate!
I've added editable fields to personalize it to fit your group's needs. Everyone will feel special when they receive an "official" Bunco Winners Certificate!
Bunco Calendar
Here's a Bunco Calendar to help your group keep track of where you're meeting each month! I've made it editable so you can type in the info and share it with your group.
Just click the link above or HERE to get this digital download.
Bunco Winners
Have you ever thought back and wondered when was the last time I won at Bunco?
We started keeping track of who won in each category…it's just for fun!
For those times when someone gets a lot of Buncos and you think…is that a record?
Now you can check and see with this handy Bunco Winners form! 🙂
Paper Dice Template
Looking for a cute gift box you can make to give your Bunco Babes a little treat?
How about a little party favor box?
Get this paper Dice Template and let the fun begin!
How fun would it be to put cash or prizes in at your next Bunco party?!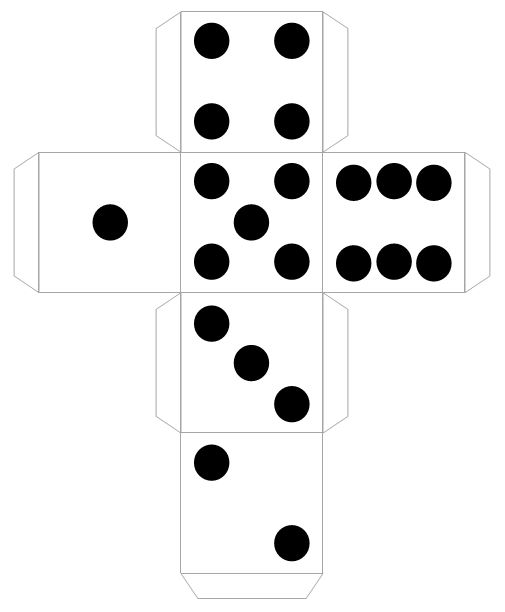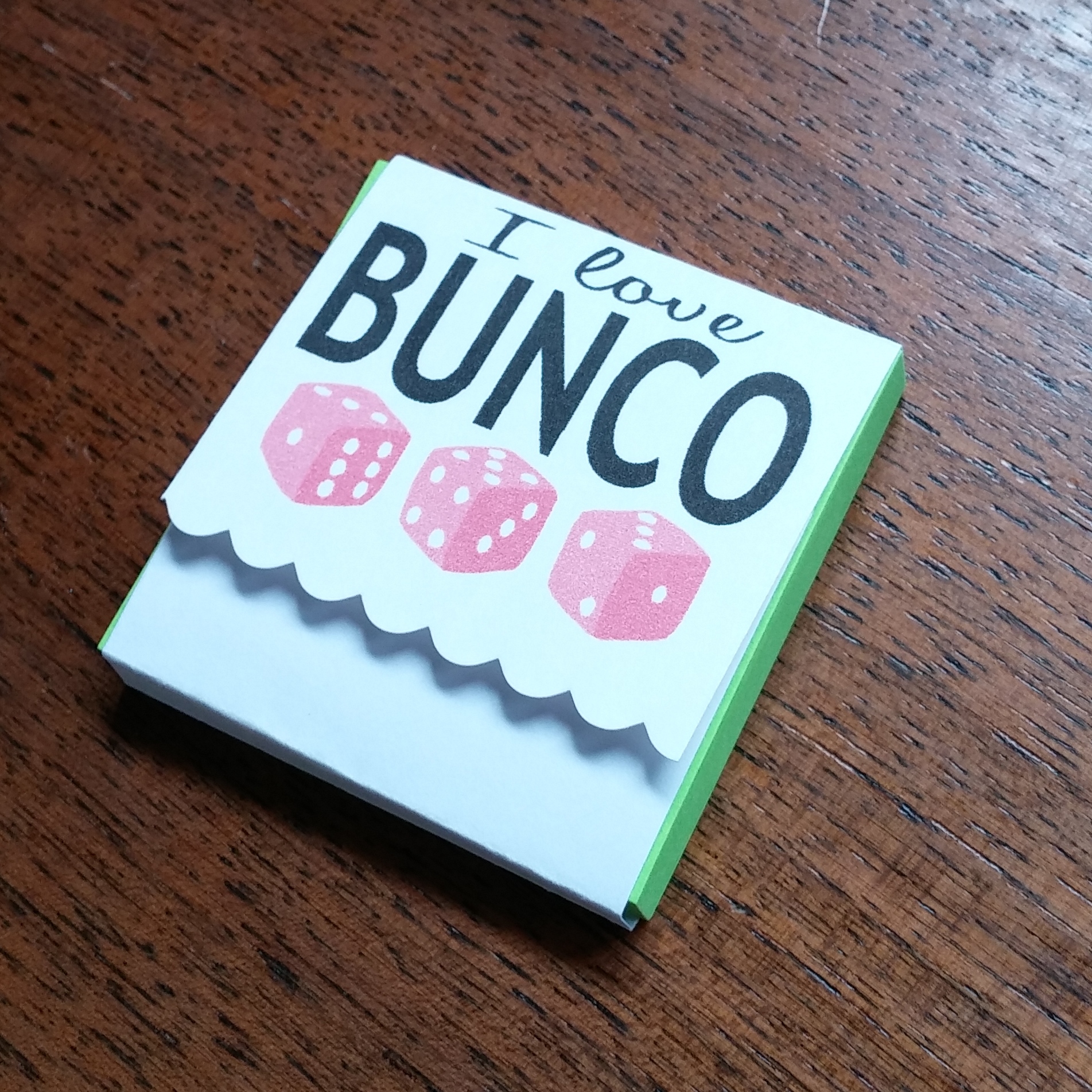 Bunco Sticky Note Covers
Have you ever thought it would be nice to carry some sticky notes around in your purse? But then thought…nah, they're just gonna get all messed up in there.
Well, if you're looking for a nice little party favor/gift for the Bunco Babes I've got just the thing! All you need is some card stock, velcro circles, and 2″ square sticky notes!
Check out these adorable Bunco Sticky Note Covers!
Bunco Notebook Covers
Looking for a cute DIY gift for the Bunco Babes?
These Bunco Notebook Covers are a nice gift that she can actually use!
Just print it out on card stock and attach to the top binding on a small legal type pad. They come in two sizes: 3″x5″ and 5″x8″.